Shipping
Orders are shipped via transport companies: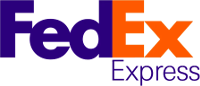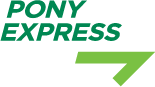 Benefits
Secure payment system
Fast worldwide shipping
Discount program
Lifetime warranty
Tools are always available
Returns and exchanges
Worldwide Shipping
Dear Customers!
Delivery of orders in our store is carried out within 2 to 10 working days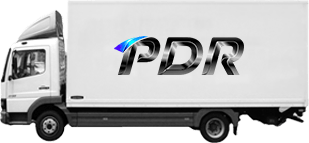 * You can calculate shipping costs when placing an order or in Payment and Shipping
Payment
The following secure payment methods are available on our site:
Bank card (Visa, MasterCard, Про100).

WesternUnion, MoneyGram, PayPal or similar payment systems.
Warranty
1PDR
carries a warranty on the products presented in our store. The warranty period starts from the moment the customer receives the product and is specified for a specific position in the product profile.
LIFETIME WARRANTY
This warranty is carried by Nussle SpezialWerkzeuge and 1PDR on most of hooks and basic tools, such as mini lifters and slide hammers.
14 days
First of all, this is a warranty on consumables, it assumes that you have accepted the order and in case of defects, you can exchange the product. This warranty isn't carried on items used during operation, such as glue, glue remover, rubber caps and tape.
90 days
Warranty on complex electrical products from WoYo. After the warranty expires, service support is provided at our center.
12 months
This warranty is carried on most accessories and electrical products from Betag Innovation and HotSpot. It involves free warranty repair or exchange of products, in case of failure to repair them.
24 months
1PDR carries this warranty on most of the hooks for difficult access, as well as for electrical products such as lamps.
How to contact us in case of a warranty issue:
Take a photo of the defect and send it to us by email:

[email protected]

(subject: "Warranty"). Write your full name, invoice or order number (if any), your contact phone number and address.
Warranty Department will review your request within 3 business days and make a decision. If the photo clearly shows that there was a factory defect (for example, a broken hook), the new product will be sent immediately to the address you provided. If it can't be determined from the photo, you will need to send us (or bring to our service center) the warranty product (we will explain you how to do this by the phone), then service engineers will review the defect in detail and make a decision regarding the possibility of repair/exchange.
Attention! All transport costs for returning the old order and shipping the new one are covered by the customer.
RETURN AND EXCHANGE
In our store you can return or exchange the product if you are not satisfied with the quality of the tool or you ordered the product by mistake. For your convenience, the product profile has a comment regarding the possibility of its exchange or refund.
You can return or exchange your product within 30 days
30 days
of purchase.
Does not apply to products bought on credit.
Technically complex products are not subject to exchange or return.
In accordance with the article 18 of the law of the Russian Federation on Consumer protection, technically complex goods are not subject to exchange and return, but we always meet our customers' needs and find a solution in any situation. We refund the amount paid in full, without any commissions or deductions. Refund or exchange of goods of proper quality is possible if its trade dress (including packaging, etc.), consumer properties, as well as a document confirming the fact and conditions of purchase (invoice) are kept.
In many cases, you can return or exchange tools that you have problems with. The probability of a positive decision to return or exchange depends on how carefully you handle the product, its packaging and set.
1Note:
If a defect is found in the product due to the fault of the manufacturer, the product must be sent to the company's Central office. Shipping costs are reimbursed upon presentation of documents confirming the shipment and payment for shipping the specified product via the transport company (shipping costs are covered by the seller).
If a defect in the product (product malfunction) is detected due to improper storage or improper operation, the product can be sent for repair through the company's Central office. Shipping costs are covered by the consumer.
If the product is in good condition, but you aren't satisfied for any reason (except for a technically complex product), the product must be sent to the company's Central office. The product must have its original selling appearance without traces of use, and the integrity of the packaging must be preserved. Shipping costs are covered by the consumer.
Procedure for returning the product
Bring the product to our office in person, or send the product by a transport company.
After receiving and checking the product, a refund is made.


Procedure for exchanging the product:
Bring the product to our office in person, or send the product by a transport company.

Place an order for a new product.

After receiving and checking the product, a new order is issued (or refund is made. The money is transferred to your account within 30 days).
Note: products participating in promotions and sales are not subject to return and exchange.