1PDR conquered the global PDR market
1PDR conquered the global PDR market
This year has turned out to be really active for our company. We are developing more and more every day. We have been cooperating with foreign clients for a long time, but this year we have reached a new level.
The first exhibition was held jointly with the international PDR championship in Germany (Hannover).
Our stand at the exhibition on the IASRE paintless dent removal tool was equipped at the highest level by international standards. HE HAS BEEN SILENTED Eminent COMPETITORS.
Nice atmosphere, recognizable faces, new acquaintances with the new professional 1PDR tool.
Experienced craftsmen immediately drew attention to him.
It is difficult to pass by 1PDR;)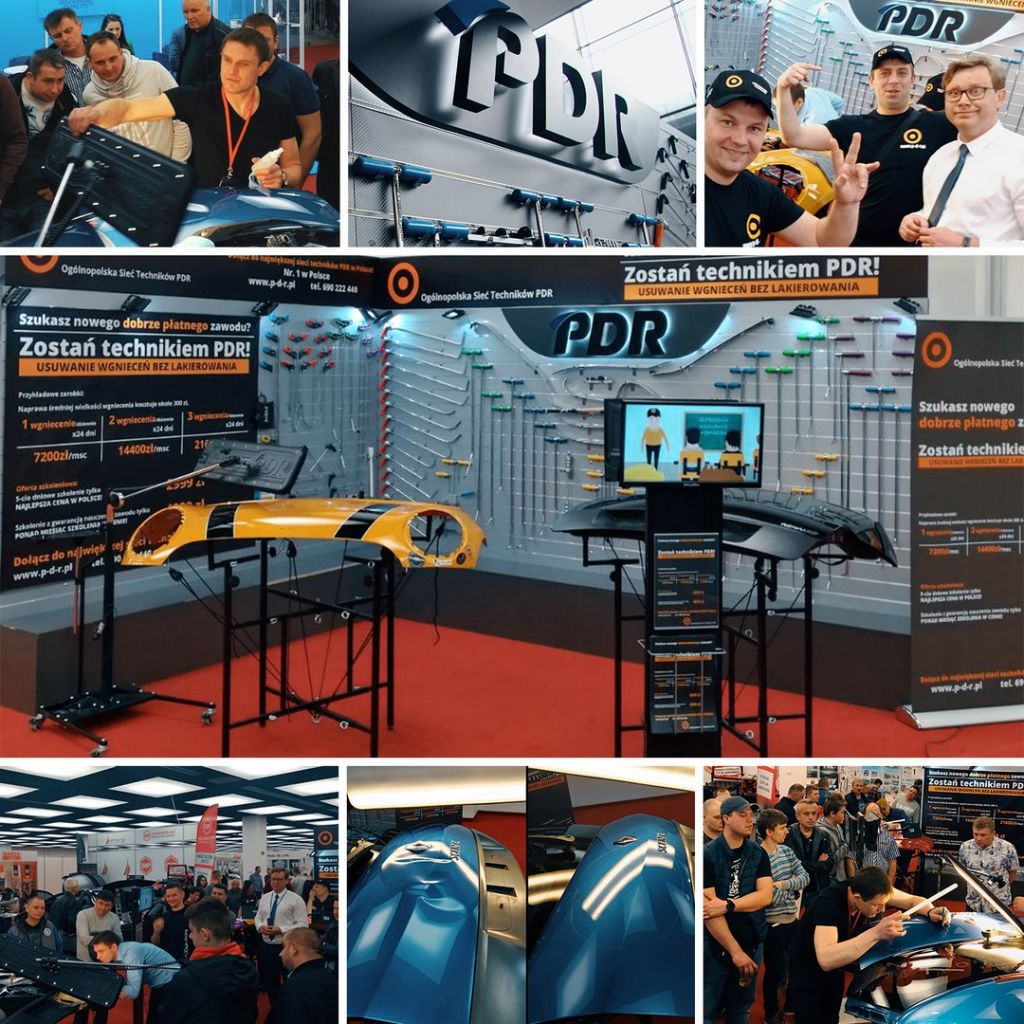 The second presentation of the 1PDR brand was held at the international motor show Motor Show 2018 (Poland, Poznan). PDR Center (Europe) introduced the exhibition visitors to the technology of removing dents without painting. We made a splash and found many interested eyes, clients and partners.
We continue to rapidly conquer Europe. Thanks to our representatives for the brilliant result!
Also, we could not ignore our regular customers, friends and students who came to the Russian annual PDR tournament, which was held jointly with Detailer Day Expo-2018. Thanks to the exhibition, we have expanded the circle of our clients, partners and dealers. We are also infinitely proud of our guys who won prizes at the tournament. We congratulate our student - Andrey Podgornov with the second place in the standings, as well as our dealer - Andrey Popov with the first place.
We are the first training center and the largest tool supplier in Europe. And we are not going to stop there.
Be the first with us.
1PDR